News
North Vancouver Community Players dedicate 2013-14 season to A4K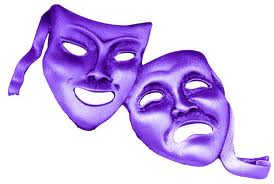 North Vancouver Community Players (NVCP), a charitable volunteer theatre group, have chosen A4K as their charity this year. NVCP will be providing proceeds of their ticket sales to our organization.
The Players have a fantastic line-up of shows this season, including "Rapunzel, A Tangled Tale," "Having Hope at Home," and more. Men, women, and children alike will be entertained.
Get your tickets soon, as some shows have already sold out.  Full show line-up and ticket information is available on the Players' website.
*Please bring a contribution to the show for the local food bank.
Coast Capital Savings Donates $10,000 through their Community Investment Grant program
A4K sends a huge thank you to Coast Capital Savings for their donation of $10,000 to our "Youth Sports Funding Program."  This generous gift will put many more youth in sports programs over the coming months.
As one of Canada's largest credit unions we want to know: How can we help you? Whether it's providing our customers with simple financial help, being a great place to work, or giving back to our communities, we'll do our best to help. Want to know more? Visit www.coastcapitalsavings.com and chat with Julie.